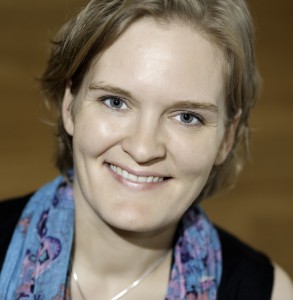 We are a lot a like – you and me. We are both creating a business we love, while taking care of our children.
Which leads us to one simple fact: We have to be open to support, so we can be the loving mom, that we want to be.
I am sure you know what it feels like to go off on your kids, – we've all been there – just because you can't handle it all anymore. I feel you.
Most MOMpreneurs, struggle with overwhelm, stress and anxiety and often have a hard time letting themselves being taken care of.
Sound familiar?
Read on.
Did you know that most of us women actually subconsciously block the flow of love and abundance that is available to us?
Yep – and we are not even aware of it.
That's why I use powerful Feng Shui energy work, in combination with one on one coaching, that gets your life and business unstuck and helps you tap into the abundant flow, that is naturally available to you.
Things start to fall into place, you can worry less, your business can take off organically AND you can attract a loving, committed relationship. 
Your business success is a reflection of your inner world.
For us women, the key to success is our ability to receive.
The universe loves you unconditionally. An abundant flow is always available to you, – you just gotta let it in. Yep, it's that simple…and scary at the same time.
No flow – no show.
Warning:
This is for you, when you are ready to FULLY step into your power –  like from head to toe. The new flow of energy, that will be available to you, will push you in the direction of your true purpose. For anyone, who starts a journey, there has to be a strong enough "YES" in your heart to carry you through challenging times. – And trust me, they will come.
Our work together WILL initiate a powerful flow in your life, and it's going to ask you to stretch your comfort zone.
Here is the good news:
Things will come together faster then you could ever imagine. It will save you years of study and psychotherapy. Everything around you can finally fall into place; a lot of Aha moments, like "Why didn't I think of this earlier?", included. Peace, Success and Harmony will be your new companions.
Wanna talk to me?
Claim your 30 min complimentary "Business Success Discovery" session here.
Keep reading, to find out how I got here, where I am going and where I can take you.
I'm Maris, I love what I do.  
Besides bunnies and 80's pop music, I like to go deep and dark. In other words I like REAL – being fake bores me to death.
Growing up in Germany, gave me a good portion of straight forwardness and a "no bullshit" attitude. If you want to drink a beer with me, you gotta look me straight in the eye. 😉
Have you ever been in a bicycle store and caught a whiff of the smell of rubber tubes and tires?
I spend a lot of time in my dad's 180 year old bicycle shop, playing window dummy, scaring pedestrians.
Growing up in a retail business, I developed a strong business sense.
I was the oldest out of three children and supposed to take over our family bicycle business in the 7th generation. You probably agree with me, that working 24/7 in a business, doesn't seem the most appealing thing for a woman to do, especially, if you want to have kids.
I was a gifted healer since my childhood and new I had a bigger calling. There was a seed of wisdom in my heart, that I wanted to bring out into the world. I had something to share. In order to do that, I needed to be free to do go my path.
Finding my purpose
I found my inner calling in 2005, to become a healer and spiritual teacher, which lead me to the US in 2011. It took about 10 years of inner work and spiritual training for me to have the confidence in myself to take this huge step and move to another country to start all over again, teaching other people how to be more successful in their relationships and with their businesses.
Today I live in Houston with my American, "bicycle loving" husband and our two children.
I am still on the path, always learning to love myself even more and accept who I am, so I can share my gift with the world.
"It is not your job to judge who you are, but it is your job to give your gift to the world."
Ready to hop on the phone with me?
Claim your 30 min complimentary "Business Success" discovery session here. Don't worry, we'll just have a little chat and see if we are a good fit to work together – no pressure. I'd love to talk to you.
And thank you, thank you, thank you for stopping by.
I hope I inspired you to follow your dream, too.
And remember: Never, ever, ever give up!