Focus, Energy and Flow
for clients who VALUE you.
Receive practical Feng Shui tips straight to your inbox:
Are you ready to make the stars align for your life & business?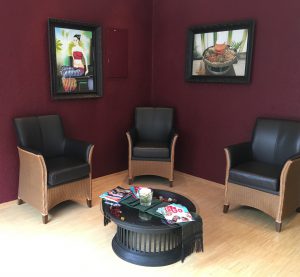 Would you love to experience more flow, so you can feel relaxed, at peace, and focused?
How about being able to handle multiple things at once and attracting more clients who appreciate you?
Do you want to be a fixture for your kids?
You are in the right place, if:
you are ready to take your business and life to the next level

you want to align your life and your business with your deeper purpose

you are ready to take over 100% responsibility for your thoughts and actions

you are going to step in, despite of your fear

you love energy work - or are at least comfortable with it - and know that there is more between heaven and earth, than our eyes may be able to see
Imagine creating your mark in the world, while making good bonds with your kids.
Sit back for a moment and imagine everything in your life falling into place.
Now imagine, how the energy in your physical space supports you with your goals and projects, and you simply feel at Ease. Instead of being reactive and stressed out, you find yourself at peace.
Imagine your business taking off organically, and you are spending more quality time with your loved ones.
As a master of Feng Shui energy work, I get the energy in your home and business unstuck, so you can experience greater Ease, Flow and Abundance.
I look forward to meeting you and gift you a 20 min Feng Shui energy assessment for your home or business.
If this sparked your interest, choose a time here.