Afterall I found the answer.
About 4 years into our marriage things started to feel off.
For a while I was ok with playing into my man's desires but it made me feel more and more empty.
Desperately I was trying to find answers, but couldn't.
In countless ways I was explaining to him what I felt was missing.
This only led to more and more frustration, because he didn't understand where I was coming from and it was like speaking two different languages.
One day I was standing in my meditation & healing center in Germany, looking at one of the spiritual books, which I had ordered for the sales floor, called "The Way of the Superior Man", written by David Deida.
All of a sudden so many things started to make sense.
I knew my feelings were right and something WAS missing.
Here was someone talking about a present man, who can feel his woman and open her heart to God, more than she can open herself.
With this man's words in my back pocket, I explained it all to my man and he didn't want to hear it at first (but that's another story).
Anyway, I found my answers and from here I became unshakable in my own truth and sense for what was yet there to be experienced.
Today I teach and work with women in Europe and the US and help them trust their own intuition and give them tools to create a deep, nourishing intimacy and relationship, so they can feel energized in all other areas of their life.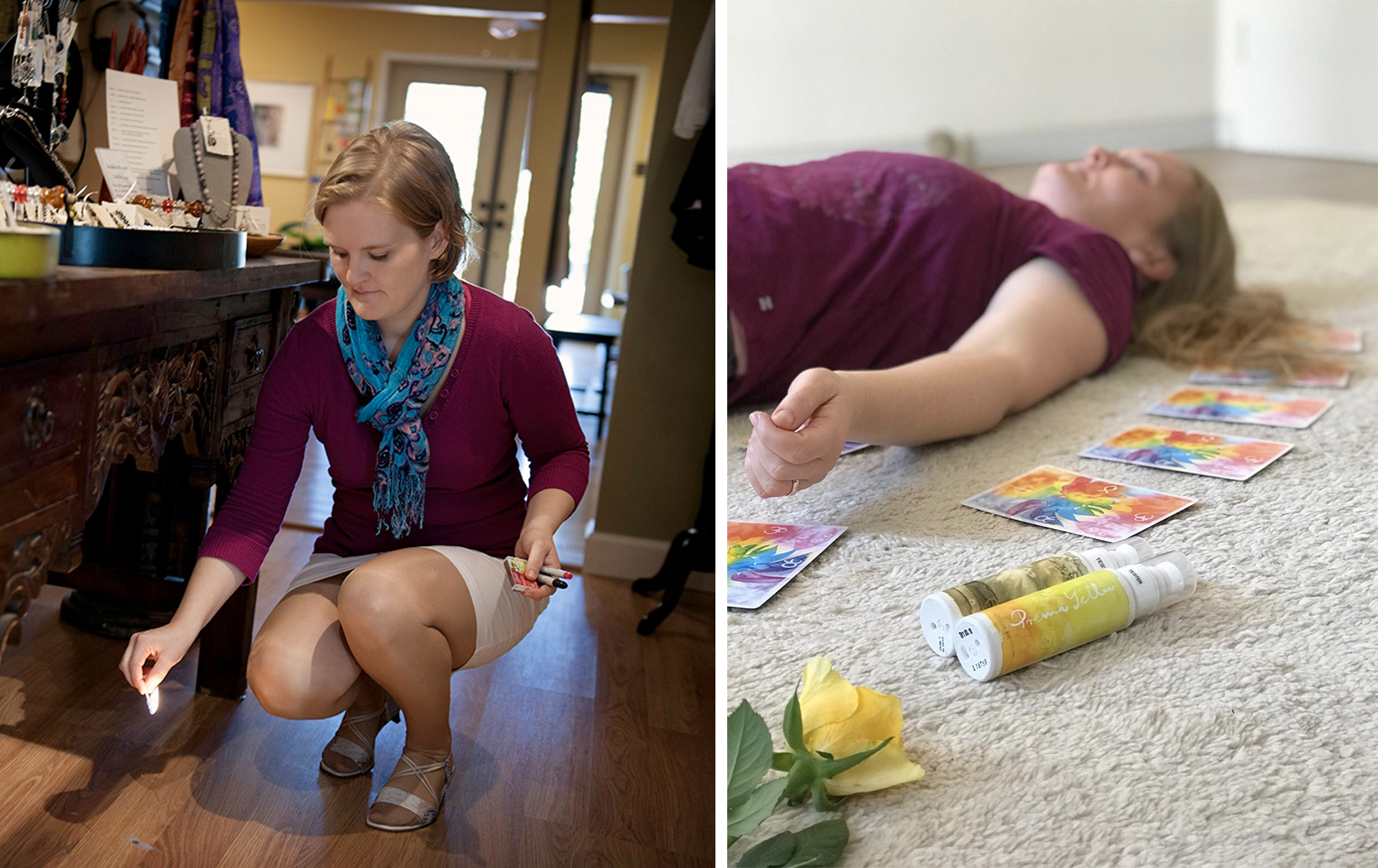 During this journey with my husband I had already been on a spiritual path for over ten years, and yet I was craving deeper connection and a man who would have my back.
Today I can say that inner work, such as releasing trauma, trusting my own inner guidance, having strong boundaries, in combination with feminine practices, amongst simply understanding each other and the different sexual types, is key to a happy, fulfilling relationship.
These are the modalities that I combine in my coaching as a trauma expert, spiritual teacher and intimacy coach.
Relationships aren't easy but the fastest way to personal growth.
Or as Yogi Bhajan once said, it's the highest form of yoga.
So don't give up!
Come back into your body in 5 minutes
This simple feminine practise helps you get back to a relaxed, open state of flowing naturally.